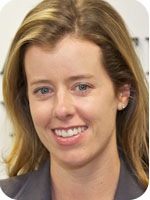 Consultant Anaesthetist | MBBS (Hons), FANZCA
Specialist Anaesthetist. MBBS (Hons), FANZCA
Dr Freeman is a specialist anaesthetist with an interest in anaesthesia for orthopaedic, ENT, endocrine and oncological surgery.
She is a Fellow of the Australian and New Zealand College of Anaesthetists (ANZCA) and participates in their comprehensive Continuing Medical Education (CME) Program. She is also a member of the Australian Society of Anaesthetists (ASA), and a proud member of the Victorian Anaesthetic Group (VAG). Sarah is also on the Victorian Regional Committee for ANZCA.
Sarah completed her anaesthesia training at the Alfred Hospital, and also spent a year at Oxford University Hospital in the United Kingdom specialising in regional and difficult airway anaesthesia. She currently works as a Visiting Specialist at The Alfred Hospital, and has recently completed a  Masters in Peri-operative Medicine at Monash University.
Sarah is happily married to Dr Ben Freeman and has four young daughters.
Informed financial consent is provided through Meditrust. The staff will provide a username and password.